Cupping is a modified version of the ancient Eastern style cupping which differs by specifically targeting the Musculo-Skeletal system rather than the meridian systems used by traditional Chinese practitioners. It also uses plastic cups and vacuum suction rather than glass cups and a naked flame to create suction. A hand operated vacuum pump is used to induce a vacuum inside a cylinder sealed to the skin by the use of oil or cream. The vacuum "draws" the soft tissue perpendicular to the skin thus providing a tensile force to the soft tissue system, which can be left in one site for a prolonged period or moved along the tissue.
Benefits of Cupping
Increases nutrient-rich blood supply to injured area
Increases fluid movement which assists in recovery ie; decreased oedema (fluid accumulation)
Creates a negative (tensional) pressure which, passively stretches myofascial tissue, resulting in increased ROM (Range Of Motion)
Assist in reduction of localized inflammation and aids recovery
Breaks Up and Expels Congestion
Ideal for people for whom the insertion of acupuncture needles poses a problem or risk.
Who may benefit from Cupping
Individuals with Musculo-Skeletal Pain & Injuries
Sporting Injuries, especially ITB Syndrome & Plantar Fasciitis
Neck and Back Pain
Muscle Strains and Sprains
Muscle Imbalances and Tightness
Is Cupping safe?
Cupping is generally safe for use on most people, however there are some contraindications that may prevent the use of cupping, such as:
History of vascular disease such as DVT or Varicose veins
Pregnant women on lower abdominal region and back
Any bleeding, internal or external
Open wounds or Sensitive/fragile skin
Young children
Recent operation
Heart problems
Blood thinning medications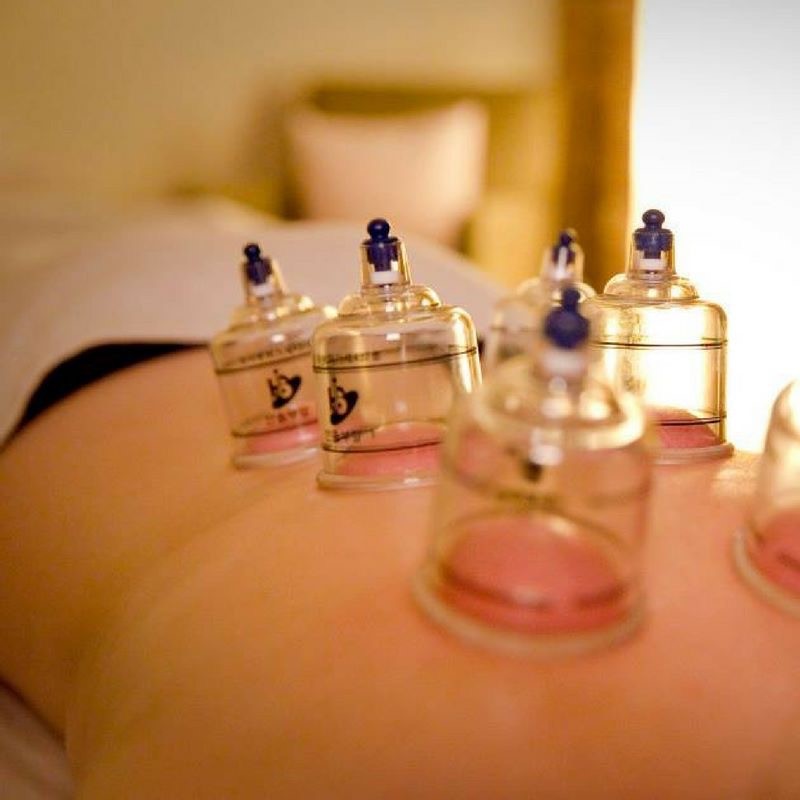 Request a Booking
Your appointment request will be confirmed by Soula as soon as possible (sometimes a slight adjustment to requested time may be required in order to confirm – to allow booking buffer time or practitioner breaks).
If you can't find the time you want, or are looking to come in within the next 6 hours: Phone on 0412 091 390 (the online system only displays adjacent booking times + you cannot book online within 6hrs – but I may find a time for you!).
If it's your first time to Soula's Massage please select "Initial Consult".