Definition of Remedial Massage
REMEDIAL MASSAGE is a deep tissue specialty that aims at releasing adhesions caused from chronic injuries. Remedial massage incorporates a variety of massage techniques to alleviate discomfort and pain in the body's muscle and skeletal system. The focus is on gentle deep tissue work to relieve neck and back pain caused by incorrect posture, muscle tension, muscle imbalance, weakness and injury. Also, to maintain flexibility in muscle, ligaments, tendons and joints reducing the likeliness of future muscle pain and injury as well as spasms and leg cramps.
Benefits of Remedial Massage
Helps correct and heal chronic injuries
To keep limber for your sport or maintaining vitality to feel younger and fitter.
Who may benefit from Remedial Massage
Individuals suffering from chronic muscle-skeletal injuries
Individuals suffering pain – chronic (long term) or acute (recent). Back, neck, arms, or leg pain, and headaches.
Individuals feeling of tightness in muscles and joints – lack of mobility.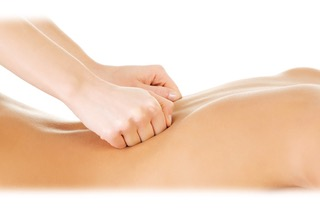 Request a Booking
Your appointment request will be confirmed by Soula as soon as possible (sometimes a slight adjustment to requested time may be required in order to confirm – to allow booking buffer time or practitioner breaks).
If you can't find the time you want, or are looking to come in within the next 6 hours: Phone on 0412 091 390 (the online system only displays adjacent booking times + you cannot book online within 6hrs – but I may find a time for you!).
If it's your first time to Soula's Massage please select "Initial Consult".