Definition of Trigger Point Therapy
Trigger Point therapy focuses on physical points of the body that cause pain and can be felt by touch. These trigger points can be subdivided into active and latent points. An active trigger point will hurt without being touched and when touched, it will send pain to another part of the body. A latent trigger point hurts when touched and it does not send pain signals to other parts of the body.
Benefits of Trigger Point Therapy
Reduces stiffness which increases mobility
Improves circulation which promotes better health
Who may benefit from Trigger Point Therapy
Individuals who have sustained injuries
Individuals with trigger point problems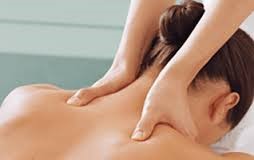 Request a Booking
Your appointment request will be confirmed by Soula as soon as possible (sometimes a slight adjustment to requested time may be required in order to confirm – to allow booking buffer time or practitioner breaks).
If you can't find the time you want, or are looking to come in within the next 6 hours: Phone on 0412 091 390 (the online system only displays adjacent booking times + you cannot book online within 6hrs – but I may find a time for you!).
If it's your first time to Soula's Massage please select "Initial Consult".